About Ball & Claw Antiques
Ball & Claw Antiques is influenced by multiple people with diverse qualifications, backgrounds and experience so the mix of items we find, restore and sell represent their various interests, passions and skills.
We focus on quality items which even if worn with the rigours of time and use, still capture the imagination or attract the eye with their colours or shape. Some antiques wear their age with ease and carry the age mellowed colour and scars of use without harming their form or use but others are not so lucky. Where necesary and practical we will try to sympathetically restore damaged antiques with minimum intervention so that function or form is restored without harming their natural patination and other signs of age. Occasionally we will restore an item even when it doesnt make financial sense to do so - because sometimes we just cant help but feeling that it deserves to be saved for future generations
Here are a few of the things that we always love to have in stock: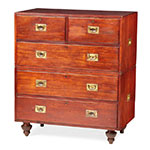 Georgian and Victorian mahogany furniture. There is just something about the patination and colour of old cuban or Hondura Mahogany that makes me want to reach out and stroke it. And we all have a soft spot for campaign and metamorphic furniture where things are not always as they first seem.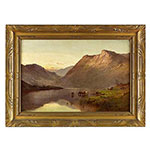 Paintings - watercolours, oils or prints. From the highly detailed and realistic highland scenes painted by Victorian artists such as Alfred Breanski Snr to the watercolours of exotic foreign countries by Augustus Lamplough, the beauty of a painting is in the eye of the beholder and can give a lifetime of joy. For even when you have owned a picture for many years you will ocassionally catch a glimpse of it in passing and be reminded in a flash why you first loved it and have to stop and take a moment to admire it again. But our tastes are not limited to British artists as we are also attracted to the simple elegance of Japanese woodcut prints and the easy brush strokes of Chinese silk paintings.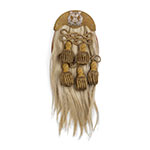 Militaria such as prints and swagger sticks. As an ex-Highland Regiment soldier I do love a good quality print of one of our famous scottish regiments such as the Gordon Highlanders at Waterloo or the thin red line of the Sutherland Highlanders at Balaclava. And when holding an officers silver toppped swagger stick I cant help but think of the great characters, and moustaches, that might have held it before me. I generally try to avoid items that represent the act of war and instead prefer to focus on items that highlight the character, humour, ingenuity and stories of those that served in uniform.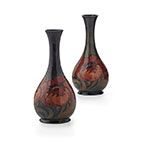 Porcelain. Our porcelain enthusiast is always on the look out for items that are beautiful in form or decoration - or even better both. The story behind early English porcelain such as Worcester or New Hall makes them delightful objects to collect and display. And the sheer quality and beauty of the best chinese porcelain always attracts the eye. Porcelain can be easily damaged but most of us will put up with a little bit of wear to a rim or lid if the quality of the shape and decoration are good enough.
Antique Search Service
Looking for a special item but finding it harder to unearth than expected and dont have the time to traipse round all the antique shops, auctions, fairs and websites that now exist - well maybe we can help.
By talking to our friends in the antique trade and using our association with ScottishAntiquefinder.com there is a good chance we can find what you want in a reasonable timescale. If you are interested in this service, our contact details can be found here.